COMOCO - Conservation & Monitoring Conference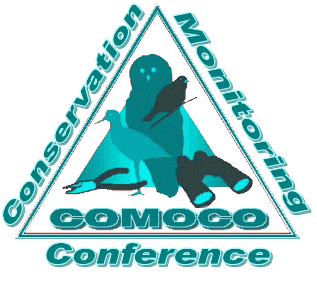 An annual forum for the presentation of current bird research, monitoring projects and conservation action

COMOCO '04 was held March 12-14, 2004
at the University of Alberta.

Wayne Nelson was Friday night's keynote speaker and gave a presentation about getting involved in bird conservation initiatives.

On Saturday, other presentation topics ranged from Saw-whet migration monitoring, Turkey Vulture tagging, stable-isotope migration monitoring, Burrowing Owl diets in Mexico and various songbird monitoring projects.

Stay tuned for more information about this year's and next years COMOCOs.