BirdSmart Program
BBO's BirdSmart education outreach program runs primarily in the winter months. Biologists give presentations focusing on bird conservation, diversity, climate change and research to schools, day homes, children's nature groups - such as Scouts / Guides, senior's residences / associations, and other groups.
Presentations are given based on the appropriate grade level and are linked to the Alberta school curriculum (when applicable), integrating bird information into the sciences, social studies, and / or language arts topics. When curriculum is not a suitable guide (eg. not school-based), topics are chosen at the discretion of the group, but are also focused on birds, research, climate change and conservation – particularly on a local scale. Most presentations include information on how to protect birds  in local communities and how to reduce contributions to climate change.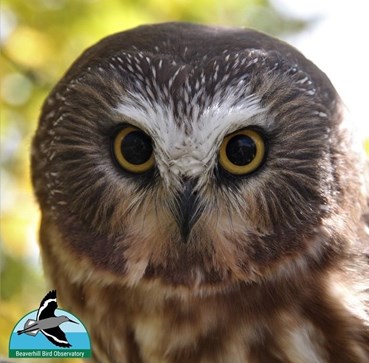 In addition to the presentations, activities, such as sketching or crosswords are included to enhance learning whenever possible. A live educational bird of prey is brought to every event to further reinforce the material taught during educational presentations.
We also offer digital interactive webinars through Google Meets to classrooms where our live birds make an appearance on screen. Webinar topics can be found under presentation topics listed below.  
Booking Request Form (Click to download)
or call 
‪(587) 735-3534‬