Geoff Holroyd, PhD – Chair
Geoff banded his first bird at Long Point Bird Observatory in 1961 and was hooked. As a teenager he decided he would get a PhD and study birds – he is still the teenager living his dream. He co-founded the BBO in 1984 after he moved to Edmonton. As a retiree he became chair for the third time in 2015 after a 36 year career as a research scientist with the Canadian Wildlife Service. His goal is to ensure BBO's role as a solid research station while inspiring the visiting public to fight climate change and loss of biodiversity.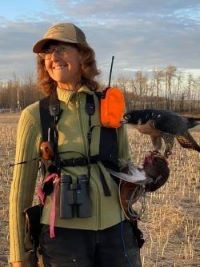 Helen Trefry - Vice Chair
Helen first visited BBO while leading a field trip for the Wainwright Wildlife Society in the 1990's. After retiring from her career as a wildlife technician for the Canadian Wildlife Service, Helen took on a more active role as Board member as a way to stay involved in bird conservation. Together with her husband, Phil Trefry, they house the education birds for BBO and Helen has been the lead on the Big Birding Breakfast and Young Ornithologist Workshop in recent years, as well as compiling the Willet. Together, Phil and Helen practice the ancient art of falconry and enjoy life on their acreage in the Beaverhill Biosphere Reserve
Rose Scott - Treasurer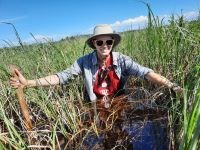 Jac Curry (they/she) - Secretary 
Jac is an ecologist, outdoorsperson, and tarantula parent. Jac's love affair with birds started while volunteering at Rocky Point Bird Observatory near Victoria, BC. In addition to volunteering at BBO, Jac has also banded at stations in BC, ON, SK, and MB. When not birding, Jac can be found rescuing vegetables, snowshoeing or finding exciting places to camp.
Darren McGregor - Director, Website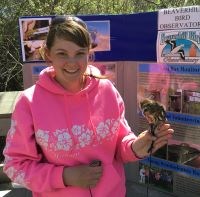 Emily MacLellan - Director at large 
Emily is the fundraising coordinator for the BBO. Previously, she was one of the assistant biologists on staff,
but shortly after leaving the position decided to join the board of directors to continue to help the organization
grow and flourish. Emily believes the BBO is a wonderful place for anyone to learn about birds and offers a
great experience for all.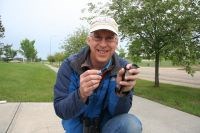 Glen Hvenegaard - Director at large 
Glen is a Professor of Environmental Science at the University of Alberta's Augustana Campus in Camrose, Alberta. Glen's research examines human interactions with nature, with a focus on environmental interpretation, parks, birds, ecotourism, and rural sustainability. Glen and his students have conducted several studies about this area's iconic backyard bird, the purple martin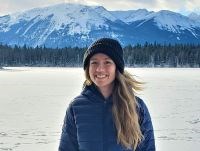 Alyssa Bohart - Director at large 
Alyssa started as a volunteer in 2014 and caught the contagious passion for bird conservation from BBO staff, volunteers, and members. Although she is a wildlife biologist with experience mostly working on bears and Species at Risk, she hopes to gain even half of the bird knowledge the BBO community has. Alyssa also shares the BBO's passion for connecting people with science through creating infographics and public outreach.
Julianne Hayes - Director at large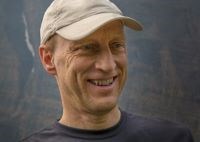 Warren Finlay - Director at large 
Warren has been an avid birder since his childhood. He has several decades of Breeding Bird Survey experience and has banded numerous songbirds. He is a Distinguished Professor Emeritus in the University of Alberta's Faculty of Engineering and is a Fellow of the Royal Society of Canada.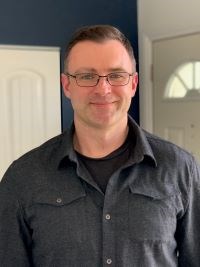 Brendan Casey - Director at large 
Brendan is a PhD candidate at the University of Alberta studying bird ecology and has worked for numerous education and environmental non-profits. When he is not writing or doing fieldwork, Brendan spends most of his time training for footraces, doing house renovations, and trying to get garden plants to grow.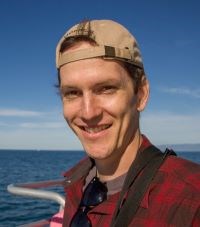 Richard Hedley - Director at large 
Richard is an ornithologist with over a decade of experience working on bird research and population monitoring projects in Canada and internationally. He currently works as a postdoctoral researcher at the University of Alberta, and conducts research in the field of acoustic monitoring – the use of sound recordings to monitor changes in biodiversity over time. He is passionate about birding, and enjoys bird banding when the opportunity arises. He joined the board of the BBO in 2022 with an aim of helping the banding station continue to educate and inspire the public about the wonders of birds and bird migration, while also producing important scientific insights.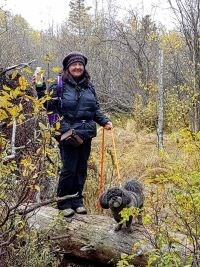 Kimberly Fulton - Director at large 
Kimberly discovered the BBO 4 years ago and couldn't believe such a wonderful location, and resource was so close to Edmonton. She enjoys birding, hiking, and simply sitting under a tree and watching the forest around her. Kimberly thought her background in tourism and non-profit organizations might help contribute to the BBO's continued success.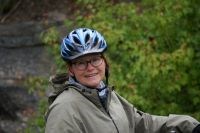 Christie Campbell - Director at large 
Christie is a passionate bird and nature lover who wants to give back to the awesome organization and people of the BBO and all of the important education and research they provide to the community. In her spare time she love to paddle, ski, hike and cycle - all the things that get her close enough to quietly observe nature at its finest.