Geoff Holroyd
Young Ornithologists' Workshop

The Beaverhill Bird Observatory is initiating a new education program - the Geoff Holroyd Young Ornithologist Workshop.
The goal of this week long workshop will be to provide Alberta teenagers interested in birds with a practical, working knowledge and aesthetic appreciation of birds other wildlife and their conservation.
Date: July 31 - August 6
Application Deadline: May 15, 2016
---
The Beaverhill Bird Observatory's Annual
BIG Birding Breakfast
4th June 2016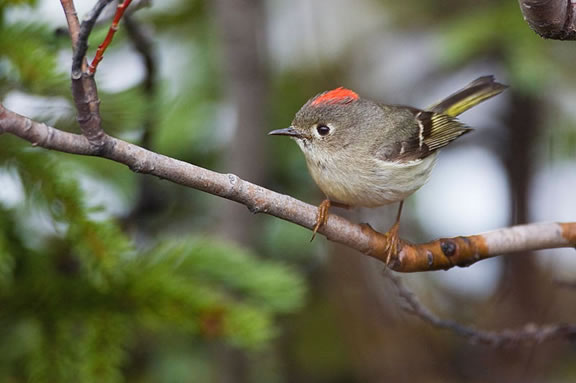 Ruby-Crowned Kinglet(Regulus calendula) by Gerald Romanchuk
On Saturday June 4th, 2016, celebrate the return of migrant songbirds from their wintering grounds by visiting the Beaverhill Bird Observatory for the BIG BIRDING BREAKFAST.
Enjoy a breakfast of crepes, bacon and more. The chef for the day is bird expert Janos Kovacs.
Walk the net lanes with the observatory staff, learn how and why birds are banded and learn about the birds of our area. Give you and your kids a dose of Vitamin N (Nature) while you get up close and personal with our feathered friends as they are banded and released!
Nature walks and activities and crafts for kids are planned.
Mist netting and banding run from 5 am to 11 am, Breakfast is between 7 and 11 am. The guided nature walk will be at 9 am.
Cost is $20 per person (children 12 and under free).
Pre-registration and payment are required.
All proceeds go to the Beaverhill Bird Observatory.