Beaverhill Lake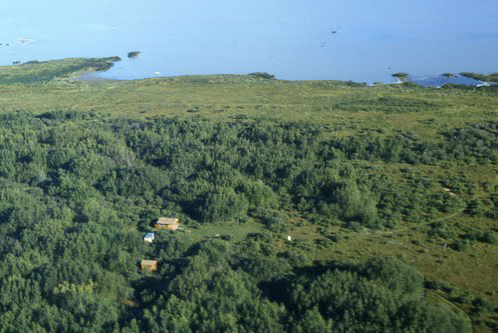 South shore of Beaverhill Lake, 1985
Beaverhill Lake is located approximately 60 km east of Edmonton, Alberta. In the 1980's, the lake was much larger than it is today at about 139 km2 and a maximum depth of 3 m.
Map of Beaverhill Lake (courtesy of the Edmonton Nature Club)
Timelapse of water loss (search Beaverhill Lake)
Important Designations
1982: National Nature View Point by the Canadian Nature Federation
1987: Alberta Natural Area (south east corner of the lake, Dekker Islands and Pelican Islands)
1987: Wetland of International Importance by the Ramsar Convention
1996: Regional Reserve in the Western Hemisphere Shorebird Reserve Network 
1997: Important Bird Area of Global Significance (due to its status as an important stop-over site during migration for shorebirds and waterfowl 
A Home For All Birds
Beaverhill Natural Area has a mix of mature aspen forest and grasslands for upland birds. The lake itself contains extensive mud flats, perfect for shorebirds, and marsh area for waterfowl. In 1984, Ducks Unlimited completed habitat enhancement projects.  They built a weir to control water levels in neighboring Lister lake and islands to provide nesting habitat for waterfowl. 
During a 1995 spring migration census, 32 species of shorebirds were counted around the lake with numbers reaching 50 000 birds at times
High counts included:
10 000 of each Red-necked Phalaropes, Pectoral Sandpipers, Dowitchers
7800 Black-bellied Plovers
7200 Semi-palmated Sandpipers
1000 American Avocets 
A census in 1996 found seven breeding sites of the endangered Piping Plover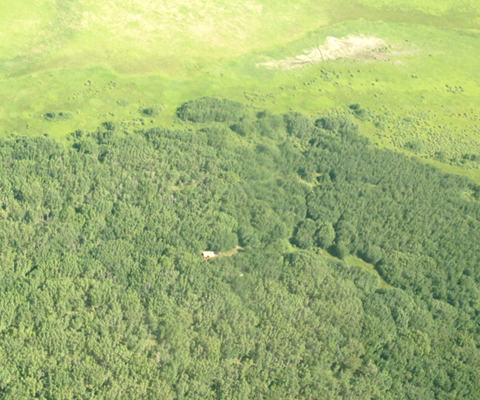 South shore of Beaverhill Lake, 2013
State of the Lake
2005: Lake receded dramatically
caused a shift in bird species observed
some new species breeding on the lake bed are Short Eared owl and Sprague's Pipit (Species at Risk)
2013: BBO staff conducted an aerial survey
maximum extent of water cover estimated around 20%
much of the former lake bed became open grassland
2016: July
thunderstorm to the south flooded Amisk Creek causing Lister Lake to overflow its banks and flood Beaverhill Lake bed.
2017: May
On May 10th, BBO staff conducted an aerial survey of Beaverhill Lake to assess water levels. Staff estimated approximately 50% open water cover, and up to 70% water cover including emergent vegetation.